OLM files are common among mac users because they store their emails and other data in OLM file format. But this file format is not supported by other email clients and you can't open the OLM files in other system. If you have to open OLM files in other system, you have to import OLM to MBOX. MBOX is supported by most of the email applications.
How to import OLM files to MBOX?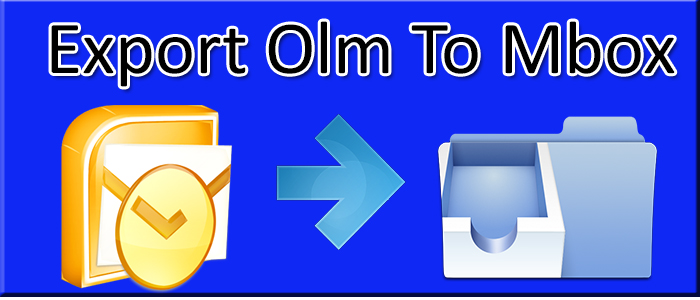 If you are shifting your emails from outlook mac to other email application, you would need to import OLM to MBOX. OLM files are not supported by other system, that's why it is necessary to import them to MBOX. The process can be done easily manually. But it requires lot of efforts and technical expertise to import OLM files to MBOX. If you are beginner, this is definitely not the right approach for you. If you are technically sound, there is no guarantee of 100% accurate result. Always use a third-party converter with a certified license.
OLM Converter Pro by Gladwev Software
It is a perfect tool to export OLM to MBOX. There are many tools by this same organization that provides the facility of email migration. This tool is multi-functional and exports all the files in a single–click. The tool is very simple and can be used by anyone. It is suitable for beginners as well as professionals. Technical knowledge is not required to use this tool. You have to follow the step by step process. There were times when it was hard to import OLM to MBOX. But everything has been made easy with the help of this versatile tool.
Attachments are safely preserved by the tool
Emails contain lot of information both confidential and personal. Mostly emails are associated with attachments and it requires attention to safely export them to other system. Many systems fail to do so. It is seen that attachments are modified or lost when user export OLM to MBOX. Luckily, this tool has taken care of all the problems and it gives 100% guarantee of accurate data. All the attachments are preserved and safely exported to MBOX. It provides safe platform for the data files. All the languages are supported by the tool. The tool provides 100% security and accuracy of the data. You can export OLM to MBOX free. Let's find out how you can do that.
Export OLM to MBOX free
You can easily export OLM to MBOX with the trial version of the software. It is available for free. You can use it for limited period to export OLM files to MBOX. You get a limit of 10 files of each folder with the trial version. You can download the full version anytime by simply clicking on the link below.