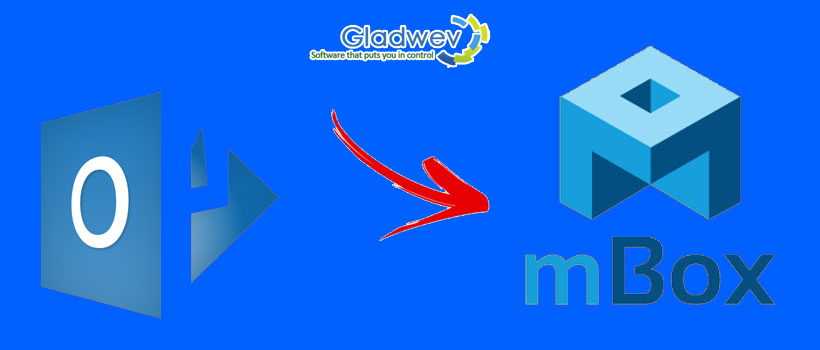 Become a master of email file transfer today; by learning all you need to know about converting olm files into mbox format. The olm file format works with Outlook Mac alone. While mbox file format is recognised by many email clients. ( for example, Thunderbird and Apple Mail just to mention a few). Every single person who has struggled with Outlook Mac to convert emails to mbox file format; will agree that the process adds up to productive hours wasted. It is because Outlook Mac does not have an export option to mbox format. It's a mess that involves useless efforts to look for different options and menus; even though after hours of frustration we end up realising that option never existed on the first place.
This realisation should not kill your hopes of to convert an olm file to mbox format;  as we just saved you the hours of dilemma and frustration. Since there are still other options that one could opt for.
One option is the manual file conversion

a tedious process which is easy to find online. It is not the best choice, however, since it can leave some of your emails behind not to mention the time it will take.

The best option is to download professional software

Use a professional olm to mbox conversion App to transfer the entire olm archive accurately into mbox format. Even though most of these tools charge a small fee, it is worth it. These tools come with all the necessary features that will make it easy and quick to convert olm emails to mbox without much input from your side.
You can try one of our mail converters, Outlook Mac Converter Ultimate with a very simple to use interface for OLM to MBOX conversion
Download the Outlook Mac Converter Ultimate
Follow the installation wizard to install the application
Launch the Outlook Mac Converter Ultimate once installation is complete
Choose a mode you would like to proceed with – either custom or express
Select all the emails you would like to convert from all the folders displayed by the application
Choose a folder to transfer all your emails to and the conversion process will begin
Once complete, you can access all converted emails immediately
The above procedure will take you less than 10 minutes. After that all you need to do is sit back, relax and wait a few minutes for the conversion from olm to mbox, depending on the size of your mailbox.
Features in the Outlook Mac Converter Ultimate
Getting the OLM to PST Converter Pro on your Mac is just the start of the good stuff. It is considered one of the best tools in the market due to the cutting-edge features it comes with pre-installed. The next section will highlight the OLM to PST Converter Pro's most salient features.
Accurate and secure olm to mbox email conversion
The Outlook Mac Converter Ultimate from Gladwev guarantees your messages but your entire mailbox including attachments, email addresses, tasks, and metadata such as cc, to, from, etc.
Enjoy the smart-saving feature that makes your converted files easily accessible
After conversion, all emails are saved in the same folder tree as in Outlook Mac. As a result, labels such as inbox, unread, read and sent folders will be preserved like they were originalmanually.
Enjoy multiple file conversion and save time
The number of emails in your mailbox does not matter when using the OLM to MBOX Converter tool since it can efficiently convert emails in bulk without hanging or crashing. It supports conversion of multiple olm archives at a go hence making it easy to convert huge mailboxes in a short period.
Friendly user-interface and support for multiple languages
There is nothing as horrible as having an application where everything is jumbled up, and you would not know where even to start. That is why the Outlook Mac Converter Ultimate is designed for use even by someone who has little skills using a computer. Most of its features are fully automated, so they only require little to no manual intervention from your side. As the icing on this cake, it comes with multiple language support, making it convenient for all global users who interact in non-English languages.
Convert all types of mail data that may be in your email
The security of your email data is obviously one of the biggest factors when choosing an olm to mbox email conversion software. The Outlook Mac Converter Ultimate ensures complex data such as contacts and double byte characters are saved accurately. It supports Unicodeconvert olm contacts to mbox by computing up to sixty address book fields in no time at all. Furthermore, it also comes with support for content with double-byte character all non-English content such as Chinese and Japanese languages with this complex data types. These two features ensure that not even a byte of mail data can be left behind during your olm to mbox conversion.
Download the free version for a taste of the Outlook Mac Converter Ultimate
The Outlook Mac Converter Ultimate comes in different packages depending on the needs of the user and the capacity of conversion desired. However, you can make your debut with a free version that you can use as a test of its performance. It is limited to convert a maximum of 10 items in every folder or subfolder in your mailbox. Try it today.